After Trump Destroys Dems At Rally, His Fans Erupt With A Perfect 3-Word Chant
Liberals think they can bully everyone.
They also think they've successfully brainwashed all of America, thanks to the agenda-driven media.
Liberals treat most citizens like idiots, and believe Americans won't recognize a con job when they see one.
But unfortunately for these clueless leftists, most patriots DO recognize con jobs, and many are willing to stand up and voice their beliefs.
So, when Trump spoke out at a recent rally, and called out the underhanded tactics of the Democrats, thousands roared their agreement.
Then, to the President's delight, the massive crowd started chanting three words over and over…
From Western Journal:
"President Trump rallied a crowd in Southaven, Mississippi, Tuesday night after talking about Supreme Court nominee Brett Kavanaugh and his accuser Christine Blasey Ford.
The crowd was so fired up that they began to spontaneously chant, 'We want Kavanaugh.'

The chant ensued after Trump slammed the Democrats as 'the party of crime' and said that there is 'nothing the Democrats aren't willing to do.'"
As a Supreme Court Justice, Kavanaugh will uphold the Constitution. That means he will not cave to the progressive left's bogus attempts at undermining our way of life.
For years, the Democrats have abused the Supreme Court to push their evil agenda. The worst case is, of course, Roe v. Wade, which legalized abortion.
Should Kavanaugh become our next Justice, that all goes away … for a very long time.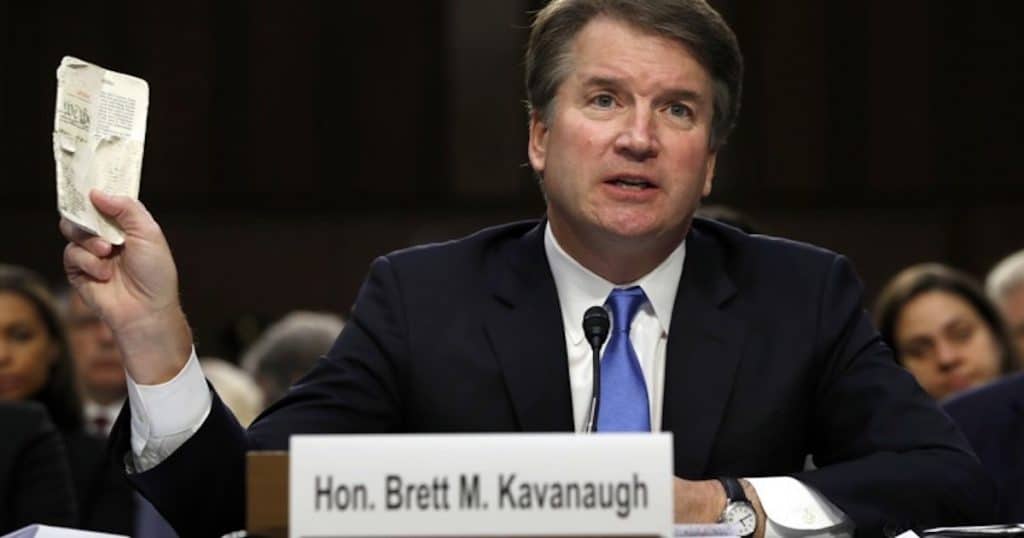 This is why the left is playing so utterly dirty. They hate our laws, our values, and morals. Democrats will stop at nothing to maintain their power over this country.
But they will fail, as they always do.
And that's because millions of Americans are behind Trump and his Supreme Court pick.
You're one of those proud Americans, aren't you? Share with your friends if you are!
Source: Western Journal