Trump Blindsides Obama – Steals His Border Wall Plan, Makes It 'Slightly Larger'
Barack cannot believe what Donald just took away from him.
Obama's Democrats continue to fight Trump over the border wall.
They've even forced a government shutdown, jeopardizing jobs and livelihoods.
Ironically, these same lawmakers have frequently called for greater border security. Only now they've changed their tune.
In fact, it turns out Obama really LOVES walls. And Trump is letting the world know about it.
From Breitbart:
President Donald Trump pointed to a 10-foot security wall around the Obama's "mansion/compound" as he called for a wall along the U.S. border Sunday.

"President and Mrs. Obama built/has a ten foot Wall around their D.C. mansion/compound," Trump wrote. "I agree, totally necessary for their safety and security. The U.S. needs the same thing, slightly larger version!"

He has called for a compromised $5 billion in border wall and border security funding that Trump requires in order to sign a bill to end the partial government shutdown.
SHARE if you think the American border should be safer than Obama's fancy mansion!
Democrats, like Obama, using walls to protect their own property is nothing new.
Many of these rich, entitled liberals live in gated communities. They enjoy armed security, video surveillance, and massive, thick walls around their properties.
They certainly know the power of walls to keep unwanted people out.
Yet they can't bother to provide a wall across our Southern border?
Former President Barack Obama has been outspoken in his opposition to Trump's wall.
Then why did he build a wall around his home in D.C.? If walls are bad and ineffective, why waste millions in putting one around your house, Barry?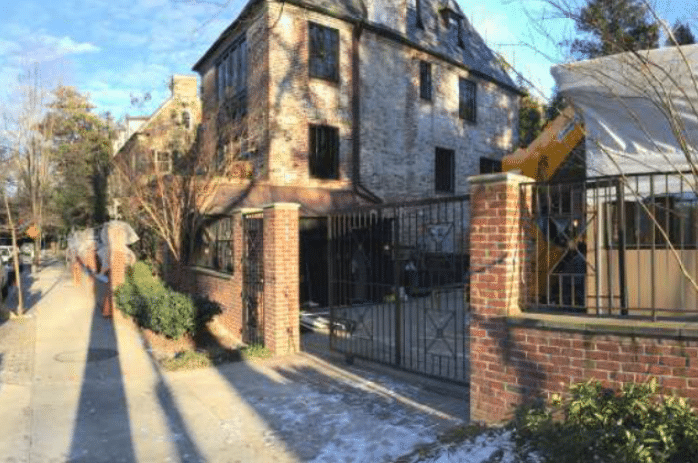 Clearly, the Democrats are hypocrites. They will provide for themselves something they refuse for America.
How long do they intend on dragging out this shutdown? How many Americans will suffer?
How many more Americans will suffer because of our weak, porous border?
We know the answer is many more. The Democrats don't care.
SHARE if you think the American border should be safer than Obama's fancy mansion!
Source: Breitbart