Trump Does What Obama Couldn't – Hard-Working Americans Will LOVE This!
Donald Trump promised to be the best economic president in the history of our country.
Over the last two years, we've seen him make good on that promise.
His economic policy has launched the U.S. into a new prosperous era:
From slashing regulations to landmark trade deals, President Trump is doing what few presidents ever could.
His predecessor only drove the economy further into the ground, so we needed a successful businessman to help us recover.
And now, a new report reveals Trump has done what Barack Obama never could.
From Western Journal:
"The Commerce Department estimated Friday that the economy, as measured by the gross domestic product, grew at a brisk 3.4 percent annual percent rate in the July-September quarter.
That was barely down from an estimate of 3.5 percent that the government made a month ago.
That performance followed a sizzling 4.2 percent annual growth rate in the April-June quarter…"
But that's not even the best part; the best part is this:
"That would put the economy on track to record growth for all of 2018 of around 3 percent.

It would be the best performance since 2005 and well above the tepid annual growth rates of roughly 2 percent that have prevailed since the recession officially ended in 2009."
Great, right?
But it has to be noted that the Associated Press tried very hard to downplay this report.
They had to add in the fear-mongering line:
"But mounting problems, from trade tensions to jittery financial markets and political gridlock in Washington, are expected to sharply slow growth in 2019."
…which is clearly a fake news prediction meant to scare readers and dampen Trump's stellar success.
Trump's stance on trade, including tariffs in Europe and China, has only benefitted American jobs.
The financial markets are always jittery and are hardly a factor in determining our future prosperity.
And Washington has always faced gridlock. In Trump's first two years, Congress rarely backed his agenda, so that's nothing new.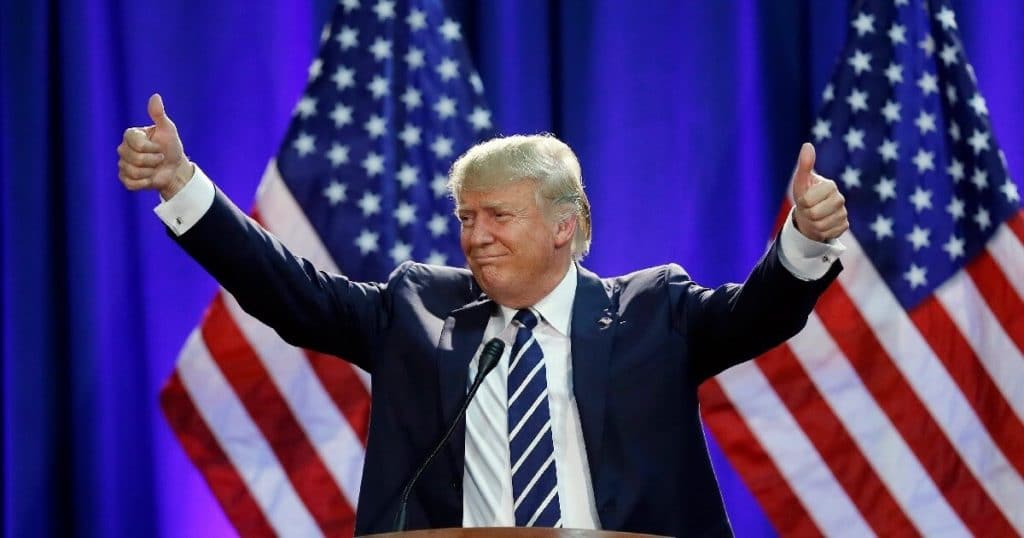 He managed to provide this historic economic growth, almost entirely on his own. Without legitimate help from lawmakers, Trump has scored one win after another.
Despite this pathetic attempt by AP, nobody can deny the facts: Trump has done what many experts said was impossible.
He has helped America cover after almost ten years of stagnation. Trump has reversed the drastic policies of Obama, which crippled American innovation and prosperity.
The liberal media can lie. Democrats can obstruct. But Trump continues to put American families first!
Source: Western Journal