Trump Takes A Scalpel To Our Bloated Government, Saves You The Taxpayer MILLIONS
When Donald Trump was on the campaign trail, one of his most popular slogans was:
"Drain The Swamp."
Trump wasn't merely referring to corruption and badness that had infected our government, you know.
He was also talking about the useless and insanely overpaid individuals that hold federal jobs … individuals that cost us countless millions every year.
But no more.
Trump has been making good on his promise since the moment he stepped into the White House, and he continues to "Drain the Swamp."
Via CNS News:
"The number of people employed by the federal government declined by 1,000 in September, according to data released today by the Bureau of Labor Statistics.

Since President Donald Trump took office, federal employment has declined by 16,000.
In December 2016, the month before Trump's inauguration, there were 2,810,000 people employed by the federal government, according to the BLS data.
By August 2018, that had declined by 15,000 to 2,795,000. In September, it declined another 1,000 to 2,794,000."
Of course, state governments are still going nuts, hiring people at a rapid clip.
But what costs American taxpayers the most is federal government costs, and like any business, payroll is the biggest drain.
During the Obama years, government swelled to ridiculous proportions … and why?
Because Democrats and liberals love big government; they want more overpaid head honchos telling us what to do, and how to run our lives.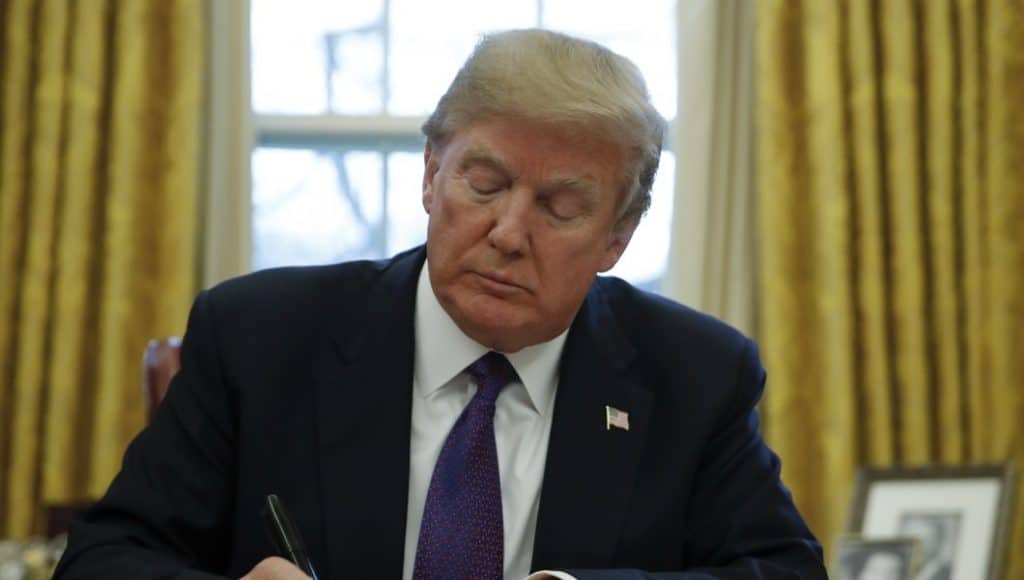 So, not only do we end up with more red tape than ever before (which immediately limits our freedoms), we also get nailed with mammoth taxes.
President Trump doesn't like any of that, though.
By continually decreasing federal government employment, he's killing two birds with one stone:
He's lowering the burden the government has on the average American, and he's cutting overall costs.
We will always support such a leader, that's for sure. Share your support, too!
Source: CNS News