Trump Unloads Explosive Justice On Criminal Illegals – They Never Saw Him Coming
The media says illegal aliens are what make America "great."
Oh really? They why do they break the law to come here? Why do they lie, cheat, and steal when here?
Far too many aliens steal Americans' identity to collect big fat government checks, and many cheat the U.S. government for a nice payday.
Does anyone have any idea how much all of this is costing us? Every taxpayer suffers on a daily basis!
But all that is about to change, thanks to an aggressive Trump administration.
From Washington Examiner:
"The Trump administration on Monday began a new effort to target for deportation immigrants caught cheating on welfare, lying about their identification, and accused of serious crimes…
'What is new is that we are expanding the categories of people who are going to be receiving [notices to appear at deportation hearings] to, most principally, people who applied for a benefit and have no underlying lawful status.'"
The new policy is based on an executive order signed by President Trump, which emphasizes national security in immigration policy.
Again and again, Trump has said he wants immigrants to come to America; legal immigrants, who prove they love this country and will work hard to improve it.
But many (and I mean, many) of the illegals who come here lie and cheat. They steal Social Security Numbers and other identification in order to collect government benefits.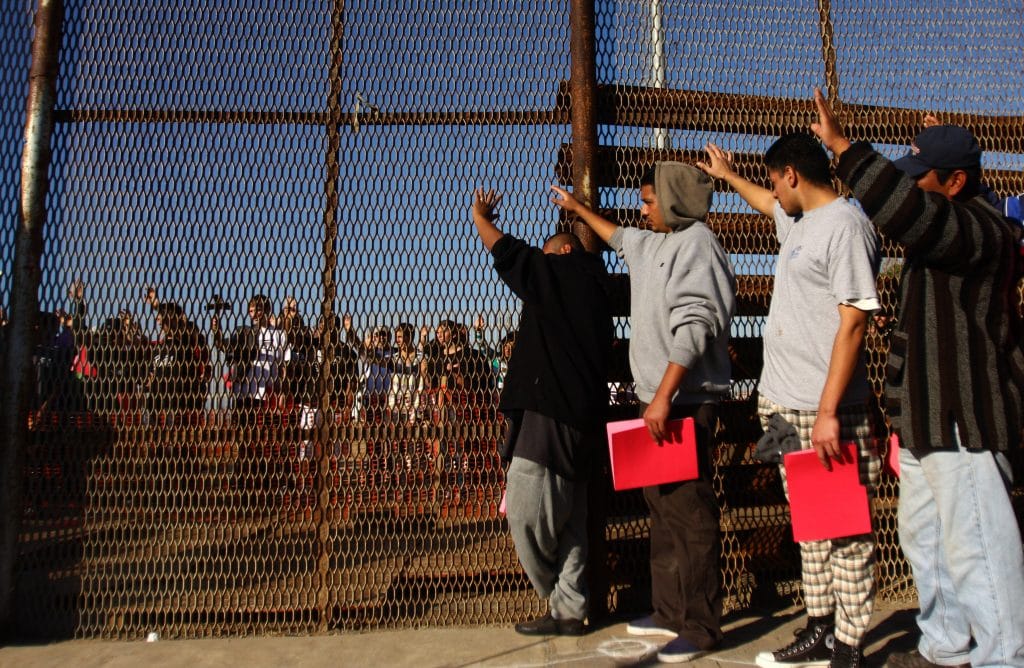 They are given a pass by government workers (i.e.: Democrats) and start collecting on welfare, food stamps, and Medicaid.
This has been going on for so long, the left hoped it would never change. And of course, illegals hoped it would never change.
Sorry, but a new sheriff's in town now! And Trump isn't going to let freeloaders continue to be a huge burden on the taxpayer.
The new policy will not only curtail illegal immigration, but it will also lessen the burden of government programs. So much money is wasted on fraudulent claims.
It's about time, isn't it?
Source: Washington Examiner