U.S. Reveals Explosive New SUPER WEAPON – 'No Escape' For America's Enemies!
Thanks to the Donald Trump administration, America is getting stronger by the day.
After nearly a decade of a weakening military, Trump and Co. have been working to rebuild our sadly depleted military.
And here's more evidence of our newfound strength:
It's a new missile, and it's described as "incredibly fast, powerful and extremely destructive."
This highly advanced new super weapon is capable of eliminating enemy threats at long ranges regardless of environment or weather conditions.
They're called "Meteor Missiles" and they spell disaster for our nation's enemies.
In fact, there's a reason they've been dubbed America's new "no escape" weapon…
From Fox News:
"To ensure maximum destruction, the Meteor's fragmentation warhead detonates on impact or at the optimum point of intercept.

Powered by air-breathing ramjets, these new missiles can reach ultra-fast speeds exceeding the speed of sound.

The goal is for Meteors to provide the largest 'No Escape Zone' of any air-to-air missile…

…and for this zone to be on a scale of several times larger than current MRAAMs (Medium Range Air to Air Missiles)."
Furthermore, the Meteor missile can withstand "dense electronic warfare attempts to stop them."
In this day and age, electronic attacks are to be feared, which is why our military has worked hard to produce a weapon that won't be susceptible to electronic assault.
And we won't be the only ones who benefit:
Six of America's allies will be armed with Meteor weapons, including the UK.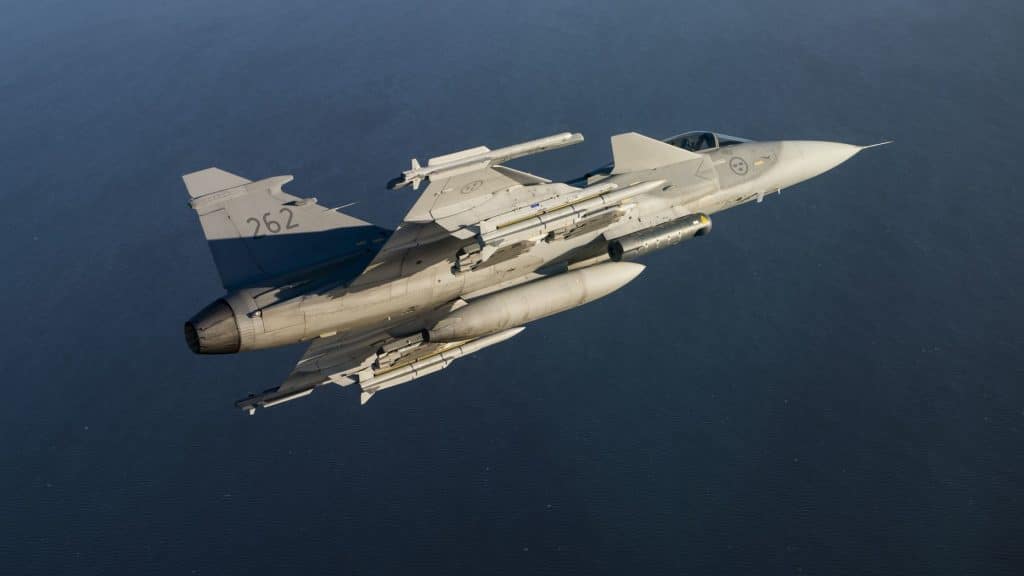 In fact, the UK sent a "clear signal of military might" by using a Meteor-equipped F-35 fighter jet to "eyeball a Russian bomber aircraft this week."
This is exactly the sort of progress we DIDN'T see under Obama.
But Trump isn't about to ignore the constant dangers lurking right outside our doorstep.
Don't you feel at least a little safer that our military is finally advancing again?
Because I sure do!
Source: Fox News