U.S. Scores Massive Victory, Sets A New All-Time Record Thanks To President Trump
The liberals hate Donald Trump's economic policies.
But it never seems to occur to these people that Donald Trump was a very successful businessman. He took a small loan from his father and turned it into a billion-dollar enterprise.
He's been doing that for over forty years.
Clearly, the man knows what he's doing, so why shouldn't he succeed in running the biggest business on earth? The United States of America?
Our leader just keeps winning in the market sector, something the far-left press doesn't want you to know about.
From Breitbart:
"President Donald Trump celebrated stocks hitting their highest levels ever by congratulating the United States on the accomplishment.
The Dow Jones Industrial Average rose 0.83 percent in morning trading Thursday, leaping over its previous record set on January 26.
The S&P 500 added six-tenths of the percentage point, rising above the last record set in August. The Nasdaq Composite rose nine-tenths of a percentage point.
S&P 500 HITS ALL-TIME HIGH Congratulations USA!

— Donald J. Trump (@realDonaldTrump) September 20, 2018
Escalating global trade disputes have not weighed on the U.S. economy as much as critics of the Trump administration predicted.
In fact, they have barely shown up in economic data at all. On Thursday, the Labor Department said new jobless claims last week were at the lowest level in 49 years, defying forecasts that tariffs would cost U.S. jobs."
Why should anyone be surprised that a brilliant businessman is bringing us one of the greatest economic times of our history?
Already we've seen President Trump help break records.
Unemployment is down to a near-50-year low, millions are off welfare and food stamps, and then there's the record-shattering GDP.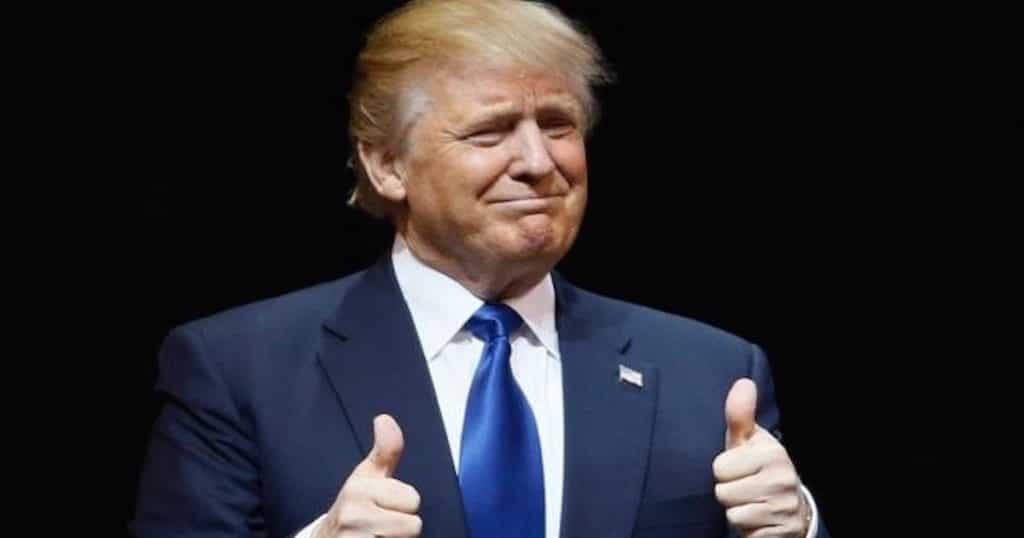 This latest milestone is further proof that when you have a president who puts Americans first, amazing things happen.
It really puts his predecessor to shame, too: eight years of "hope and change" and Obama could do nothing.
In fact, Obama hurt our economy in ways nobody thought was possible. He even claimed many jobs would never come back.
Yeah, well, Trump brought 'em back.
Share this news if you support Trump's leadership ability!
Source: Breitbart