VIRAL PHOTO: American Farmers Have An AMAZING Thank You Message For Trump
This November, remember which party is making a difference in this country.
All the Democrats can offer us today is rage and hate. They form mobs that endanger our citizens and communities.
On the other hand, what is President Trump and the GOP doing? Yes, helping hard-working Americans thrive and succeed.
A group of real Americans recently showed their appreciation for the POTUS, and their message spread like wildfire across the Internet.
If you respect our farmers, you're going to love this!
From Breitbart:
"A group of Indiana farmers cut a 60-acre 'thank you' message out of their crops to praise President Trump's recent decision to allow year-round sales of corn-based E15 gasoline…
Buchanan's gargantuan thank you message soon went viral on social media Thursday evening, capturing the attention of Agriculture Secretary Sonny Perdue and White House Press Secretary Sarah Huckabee Sanders on Twitter:
How's this for a big "Thank You" to @POTUS for year-round #E15?

Photo Is from Bruce Buchanan of Buchanan Farms in Fowler, Indiana. pic.twitter.com/nc0Wmszm8s

— Sec. Sonny Perdue (@SecretarySonny) October 18, 2018
Buchanan said Trump's ethanol decision was 'pretty impactful' for the farming community."
Very rarely do we see the media cover the impacts President Trump is having on our country. They'd rather focus on their liberal agenda.
But everyday, honest, hard-working Americans are seeing the difference Trump is having as President of the United States.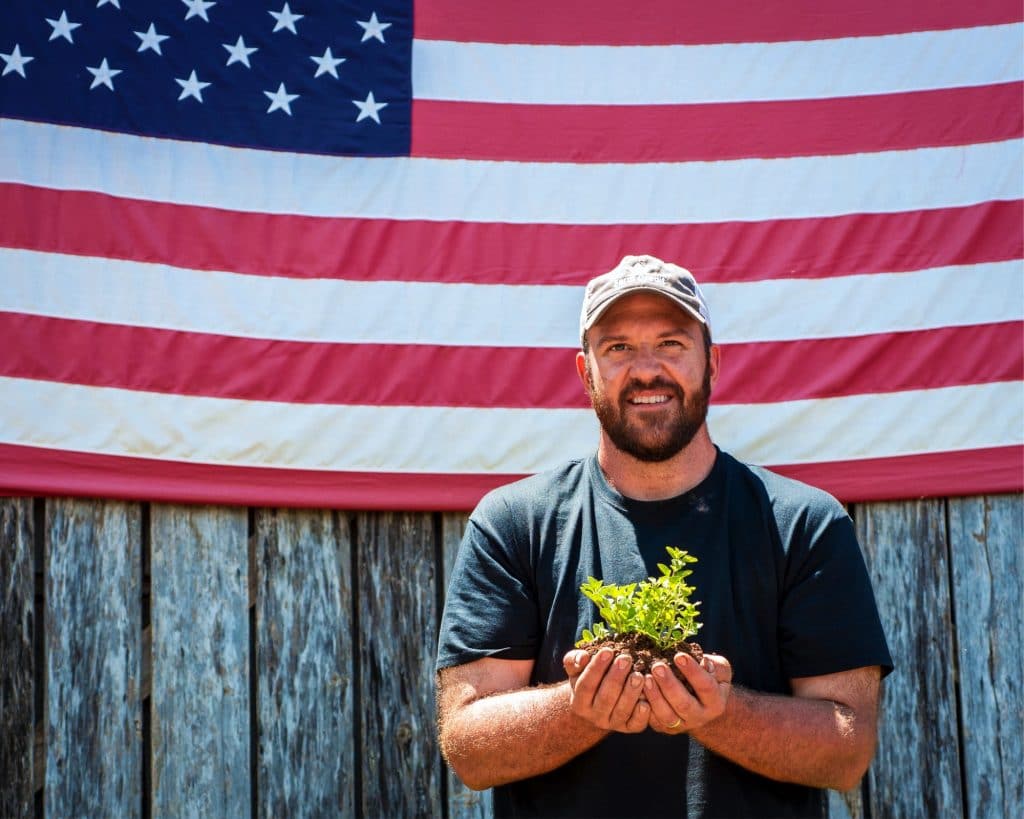 If left up to the Democrats, every last American would be suffering; we'd struggle to put food on the table.
Americans, under Democratic rule, could only hope for measly government handouts. Their answer to everything is welfare.
But Trump thinks we deserve better, and this simple rule to help farmers will mean dramatic profits from them, and competition and lower prices for the rest of us.
You stand with the President and our hard-working farmers, don't you?
Source: Breitbart