Guess What JEB! Says Will Destroy America? Has He Lost His MIND?
How the former Florida governor Jeb Bush has fallen.
He was the Establishment's knighted pick for the 2016 Republican nomination after his successful leadership of the Sunshine State.  And he seemed to be doing great in the polls—that is, until Donald Trump gave him a hard time—and then put him to shame at the polls.
Their feud came to define Jeb, or as he renamed his campaign during its last gasps, 'Jeb!', and his fall from grace and respect in the Republican party has been magnificent (at least if your last name isn't Bush).  The media framed him as the 'respectable brother' in contrast to W., but that time has long passed.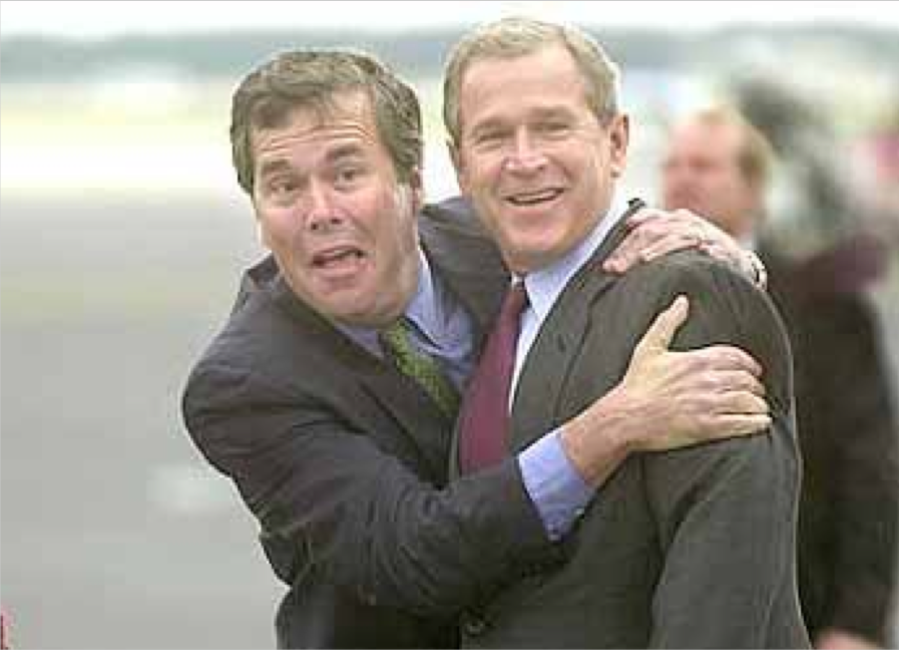 Oh for the old days, when Jeb was the 'smart' one.
And now Jeb! has taken one large step further into the abyss of irrelevance—and insanity. From The Washington Examiner:
Former Florida Gov. Jeb Bush said Sunday that people "should be marching in the streets" to demand changes to "antiquated" education systems that aren't preparing students to be competitive in the job market against the robots of the future.
The threat of a number of jobs being lost to automation is "real," he said. "This is not something that's science fiction. This is happening as we speak. And yet we still have this big skills gap."
"We have got to sort out what we stand for," Bush said. "Presidential leadership would be helpful here."
In the former world of politics, Jeb! seemed like the perfect Republican politician.  But nowadays 'politicians' stick out like sore thumbs, with their fake outrage, their craving for the limelight, their incessant need to be heard.
Yes, Jeb, we should be mindful of robots and its effect on the American economy.  But marching in the streets? Really?
Jeb!, we have a suggestion for you.  Drop the exclamation point and move on from politics.  It's a different era now, one for men who get things accomplished on the national stage.  Take a tip from your brother: try out painting, or some other hobby. It will sure be better than hearing your complain about Donald Trump, who is actually fulfilling his campaign promises day after day.
Source: The Washington Examiner