WHOA: Trump Supporter Creates MASSIVE Trump Sign…Even Donald Is STUNNED!
Now this is what you call a fan.
One man in Lapeer County, Michigan, in the southeast portion of the state, was apparently so enamored with Donald Trump he spent hours creating a message to show his love.
What'd he do?
"I was cutting [grass] out there one day and I said, well, it would be pretty neat to put a sign in here," said Wally Maslowsky, to CBS Detroit. "Being that I've got a design background, I just kind of came in the house and laid it out and plotted some points kind of like you're doing a survey when you're laying out a basement for a house."
And voila – a massive, eight-acre lawn sign was born.
The General Motors retiree said it took almost five hours to complete the grass-cutting project.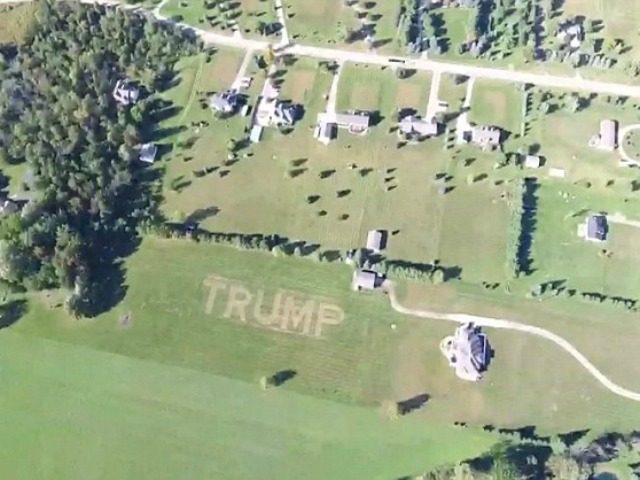 "If you were to go from the front of the T to the back of the P, it's 330 feet parallel, and top to bottom, 176 parallel," he said, to the local news.
So all together, the sign spans a bit over 58,000 square feet.
"I decided, well I could do this, so just for the heck of it, I did it," Maslowsky said, CBS Detroit reported. "I mean, that's what retired people do to keep busy, right? Either that or sit in front of the TV and get old."
His daughter-in-law posted the pictures of the scene to Twitter, and it wasn't long after that social media went crazy.
Source: CBS Detroit