Elderly Man's Wife Beats Cancer – 24 Hours Later, God Delivers Another Divine Gift
With God's help, he beat huge odds and got quite a gift for Christmas.
An 85-year-old man just had one AMAZING Christmas.
This will make you believe in a higher power (if you don't already), and put a smile on your face for the rest of the day! 🙂
It's just one of those incredible twists of fate…
After battling both liver and colon cancers, this elderly man's wife was declared cancer free. So, to celebrate, they went to Atlantic City.
And just for the fun of it, the revitalized husband enrolled in a Three Card Poker game at a casino.
Then, after placing a bet on a 6-card bonus, the unthinkable happened!
From Breitbart:
"Harold McDowell, 85, defied 20-million-to-1 odds on Saturday to take a cool million home to his wife, who had just been declared cancer-free…

He was already riding rather high after finding out just 24 hours before that his wife had beaten both liver and colon cancers.

'I happened to be playing next to my wife. I had my back to her. I turned around said, 'I just won a million dollars,' McDowell remembered, telling the New York Post.

'She told me, 'You're full of crap.'" But he was not. When the news sunk in, he did not know how to react. 'I was dumbfounded,' he said. 'I sat there like an idiot.'"
Of course, McDowell knows the best part of that 24-hour-period: learning his wife was cancer free.
SHARE if you think everyone needs to hear this amazing Christmas story!
He said the money isn't the most important thing—but I'm sure it made this Christmas all the better!
Just imagine how he's feeling today:
He went through one of the most trying experiences a man could face; his wife was fighting TWO cancers.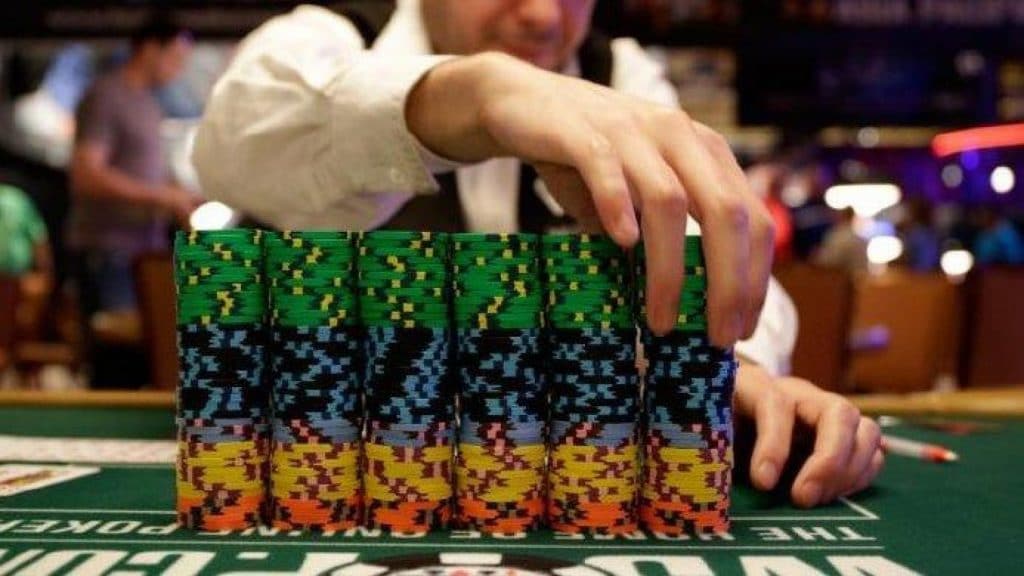 And just after she's given a clean bill of health—they win a cool million!
According to the couple, they are going to give most of the money to their children. They don't want their lives to change all that much.
And that makes sense. The money can be a wonderful boon to their kids and perhaps grandkids, certainly.
But the McDowells did want to spend a little bit on themselves; in fact, they talked about taking a cruise.
What a wonderful boost to your golden years!
SHARE if you think everyone needs to hear this amazing Christmas story!
Source: Breitbart